IRA STREET TOWNHOMES, DOWNTOWN ATLANTA, GA Client: M & A Homes Atlanta, GA.
M & A Homes commissioned us to design this urban contemporary townhome in downtown Atlanta. The program consists of 11 three story townhome units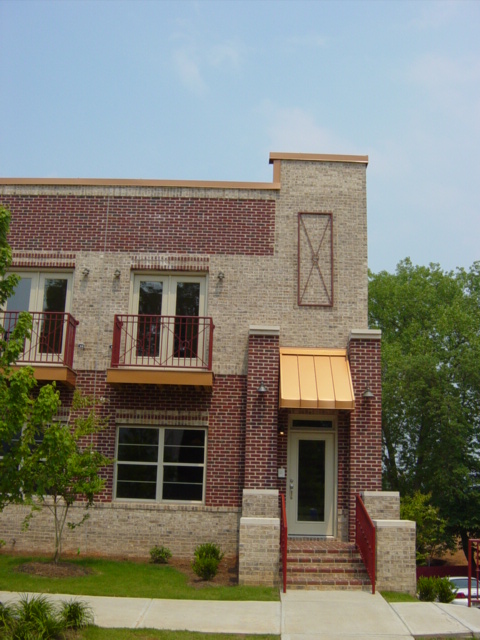 CAPITOL GATEWAY TOWNHOMES
Clients: Capitol Homes Redevelopment/ Atlanta Housing Authority/Integral Group/ Trammell Crow Residential/ Urban Realty Partner, Atlanta, GA.
Working closely with the developers, Boye Architecture and our team of architects/planners were responsible for the re-design/redevelopment/repositioning of Capitol Homes in Atlanta. Now called Capitol Gateway, these unique contemporary urban apartment homes and town homes were designed for mixed incomes. The townhomes include 2 story with garden style apartments as well as urban apartments with live-work-play amenities as well as retail shops on the street level adjacent to the main streets.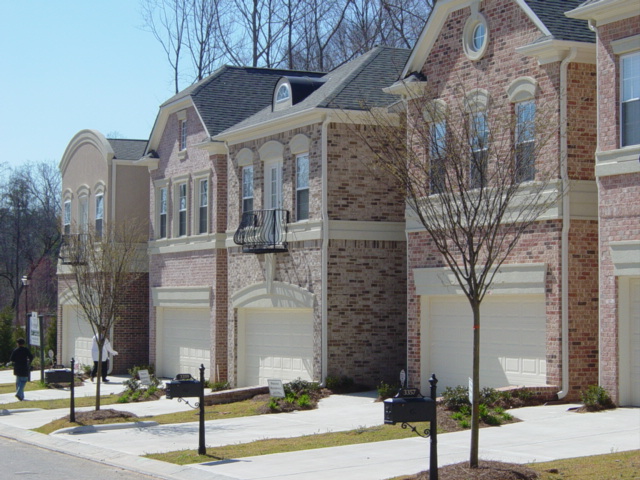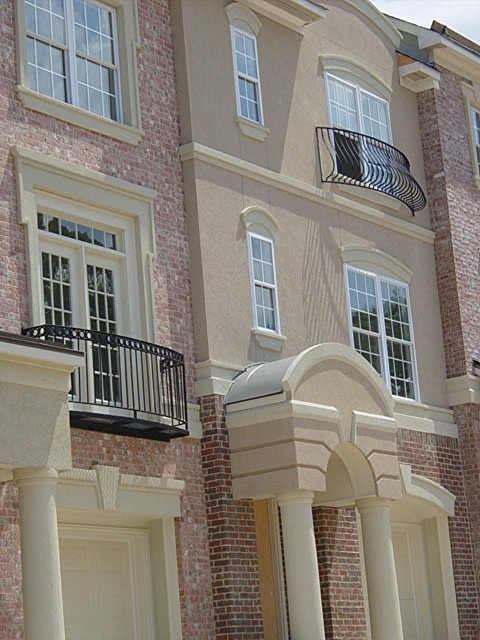 REGENCY POINTE TOWNHOMES COMMUNITY
Client: John Wieland Homes & Neighborhoods
Atlanta, GA.
Regency Pointe is a gated 80 unit luxury town home community developed by John Wieland Homes & Neighborhoods. These European designed two & three story models each consist of 3 bedrooms, family room, kitchen,study, recreation room, a one car garage and other luxury amenities.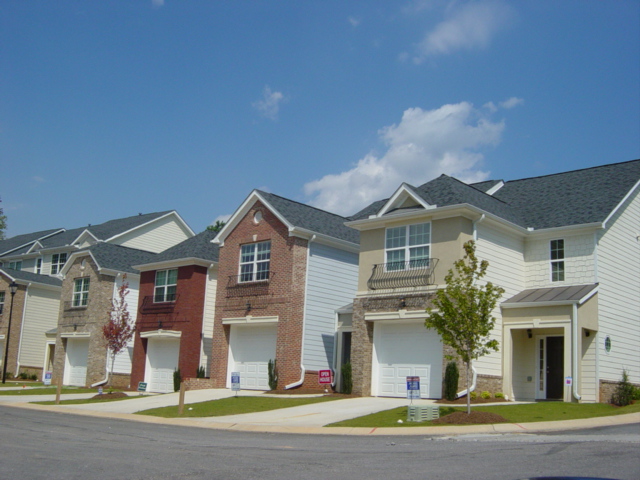 NOTTINGHILL TOWN HOMES
Client: Anchor Partners- John Lawrence
County Line Road, Cascade Area, Atlanta, SW, GA.
We designed unique European styled 2 bedroom and 3 bedroom town homes for this 80 unit town home development in South West Atlanta. The design and style created value for Anchor Partners.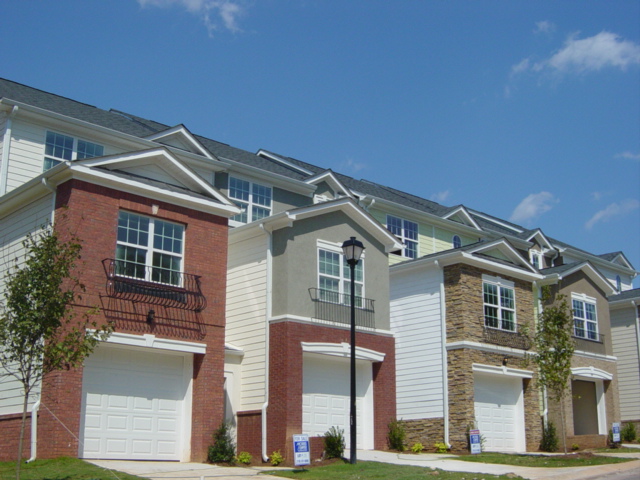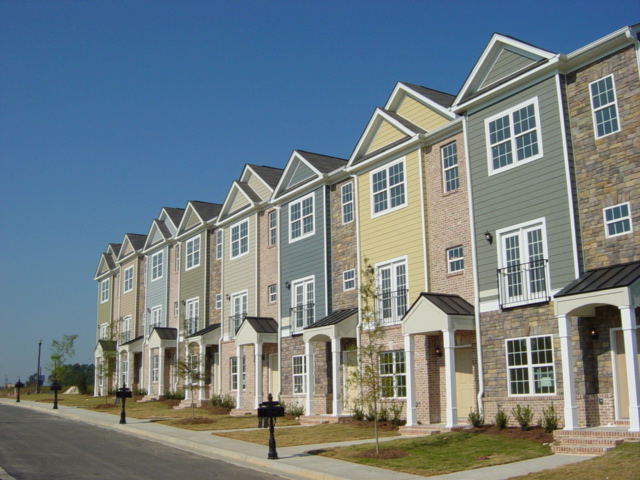 RENAISSANCE AT SOUTH PARK TOWNHOMES
Client: Knight Group
Hwy 74 (at I-85 S), Fairburn, GA.
The Renaissance at South Park is a 900 unit town home development designed by our firm.The Knight Group commissioned us to design a trademark to identify this new mixed community. This clock tower serves as the main entrance to the community center.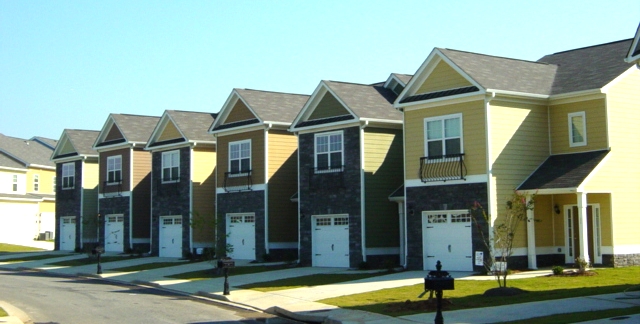 PANOLA SLOPES TOWNHOMES
Client: APD Solutions/Vaughn Irons
Covington Highway, Decatur, GA
A unique mixed use concept with fountains and green space for this 40 town home and brownstone development was created.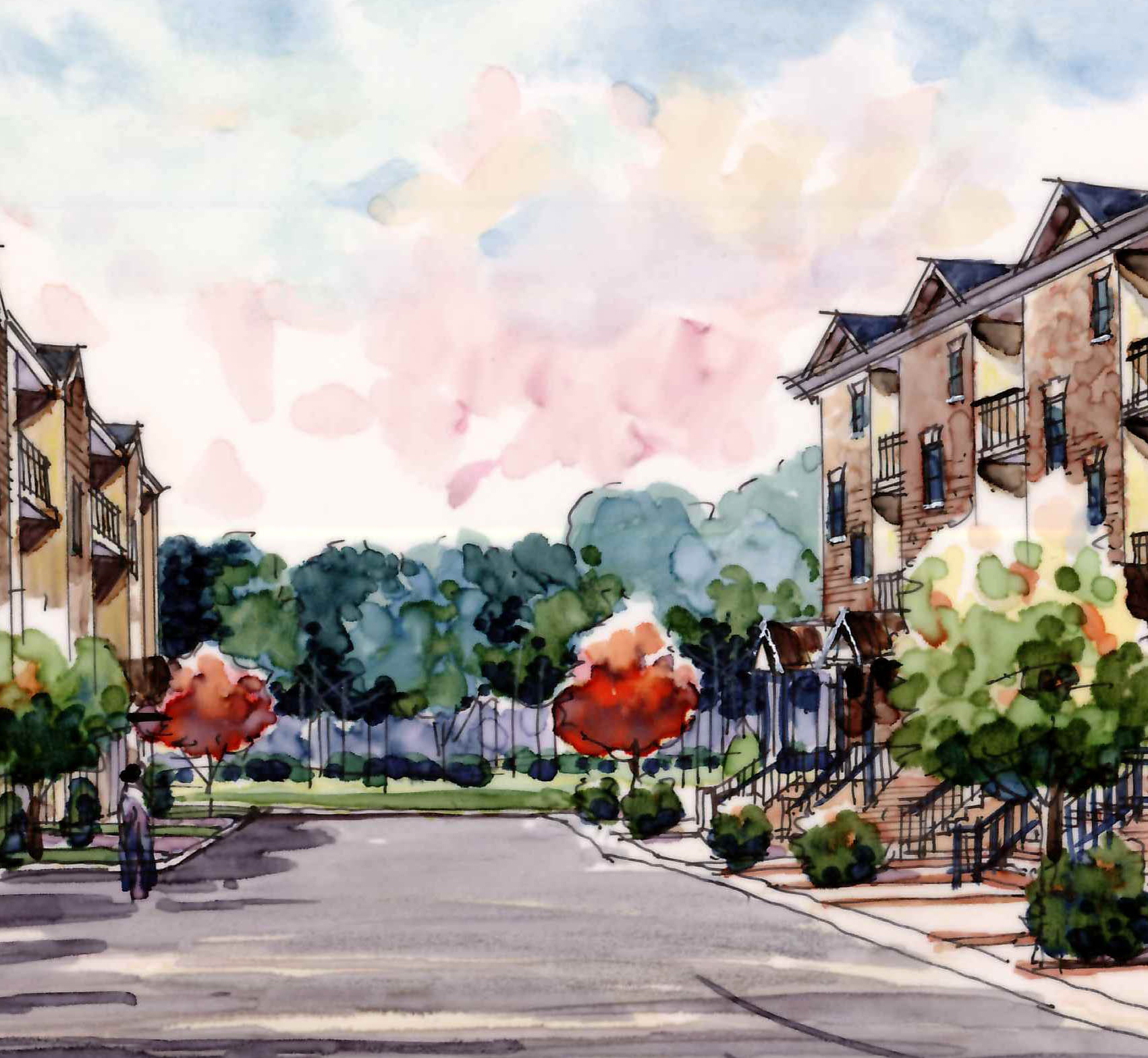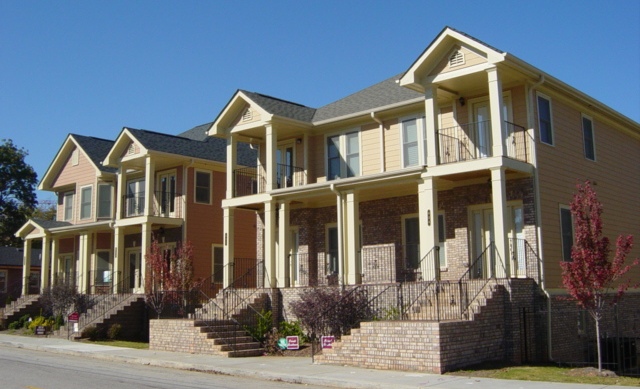 IRWIN STREET IN-TOWN HOMES
Client: Atlanta Neighborhood Development Partnership, Inc./Hattie Dorsey
Irwin Street, Atlanta, GA.
Located in the Historic Auburn Avenue/King Center area of Atlanta, Irwin Street town homes continues the trend of custom urban homes. A unique duplex concept with green space for this 20 home development was created. Maintaining the architectural integrity of the historical context was paramount.